November 8, 2015
Dear Friend of Cetana:
Do you believe that education is a right every child deserves?
Education, with emphasis on English language training, is what Cetana is all about—and has been about for over 20 years. Cetana needs your financial support to help the youth of Myanmar. Your contribution may be the only hope these young people have for advanced education and a promising future.
For decades Myanmar has been beset by political repression, violence, economic exploitation, and poverty. The educational system, once the best in Asia, has fallen into dysfunction. The country's youth deserve better. The time has come when they, like our children, can develop their talents, improve their living conditions, serve their communities and, eventually, help build a foundation for peace in their country.
With today's election, tentative steps toward democracy continue. Another key to democratic reform, especially for a country that has been isolated for so long, is the ability to participate in the world community. With a national language that is not understood elsewhere, plus 135 ethnic languages and dialects, the English language is the path to the international community. English proficiency provides educational opportunities, access to print and electronic publications, and conversation with the world. Coupled with the ability to think critically (as opposed to rote learning and thinking), English fluency is essential for progress toward a revitalized civil society.
You can help make progress happen by supporting Cetana's work with a contribution today. Our learning centers serve students of meager to modest means, from seven year olds to young adults. Your gift will
—enable them to learn English and develop critical thinking skills
—give them the precious books that they have yearned to read and access to computer technology
—prepare them for participation in a new democratic Myanmar 
—provide supplemental scholarships for advanced study abroad
Cetana learning centers are now filled with young learners whose future will be brighter because of you. We owe this generation a chance. Please make a donation to our Annual Appeal today.
Sincerely,

Chenault Spence, President of the Cetana Board
CETANA GRADUATES - SUCCESS STORIES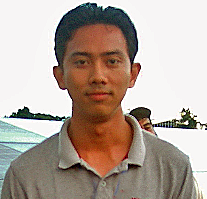 Aung Myat had a bachelor's degree in electrical power engineering when he realized he needed proficiency in the English language to find employment. He took English classes at Cetana's English Learning Proficiency Center and then applied for a Cetana scholarship to study at the Asian Institute of Technology in Bangkok. With Cetana's scholarship he obtained his master's degree in renewable energy. He now works for Schlumberger and is fulfilling his dream of working on rural electrification. Electricity is essential to Myanmar's development, especially in rural areas. "With the knowledge that I have gained from my study of English and renewable energy, I want to be one of my country's building blocks," Aung Myat states.
Cherry Myo Lwin was able to study for a master's degree in engineering from the Asian Institute of Technology with a Cetana scholarship. She then earned a Ph.D. in civil engineering at Nagoya University in Japan. She will teach at the Yangon Technological University and assist in starting a program in environmental engineering. She is also providing support for an education project in Lelu village, Bago Region. "I want to see my country use its human capital, and I want to see our youth, who are so full of hope, able to work and live in their own country." To Cetana donors she asks, "Please stand by Myanmar youth. We need you."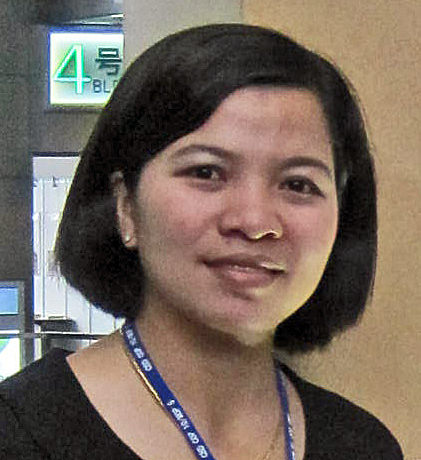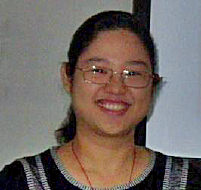 Khin Hnin Phyu studied at the Asian Institute of Technology in Thailand on a Cetana scholarship. A native of Myitkyina, the capital of Kachin State, a site of frequent armed conflict, she has worked on several humanitarian and community development issues since obtaining her degree. She has worked on a community forestry development project, with CAREMyanmar, on HIV/AIDS and women's issues, and on an emergency aid program in Kachin State with the United Nations World Food program. Currently she works for the Livelihood and Food Security Trust Fund (LIFT), which operates under the umbrella of the United Nations Office for Project Service. She directs funding for several projects across the country, including agricultural initiatives and economic empowerment projects for women. Khin Hnin Phyu maintains that "Because of Cetana my life has changed, as well as the way I look at the world. I understand what the bigger picture means. When we discuss the situation of our country, I have a better understanding of what it takes to bring about change. I thank Cetana everyday for giving me the opportunity to be part of this change."
NP Brang San Awng was born in Myitkyina in the northern state of Kachin. When he was just 16 he traveled alone to Yangon to study at CEPC. With a CEPC scholarship, he mastered English and was accepted in the Myanmar Institute of Theology's B.A. program, from which he graduated in 2014. On his vacation he returned to work with a mobile library in the Kachin State and taught Kachin who settled in Thailand. An advanced class at the Cetana Academy prepared him for study abroad. After obtaining a Master's Degree from Assumption University of Thailand, he plans to return to teach among his Kachin people. Brang San Awng says, "CEPC is the bridge that makes its students be able to achieve their goals."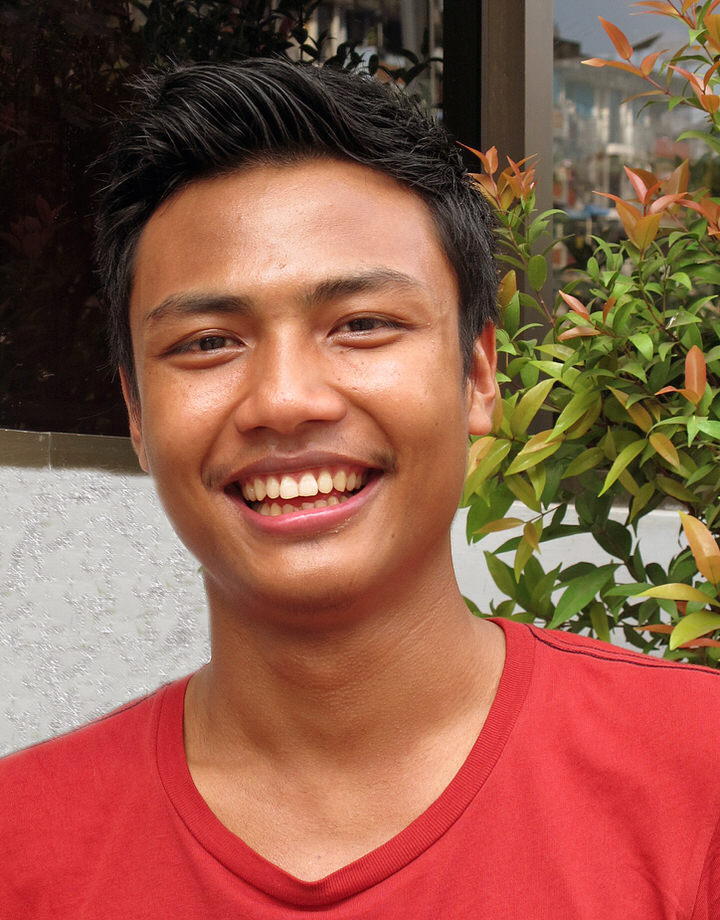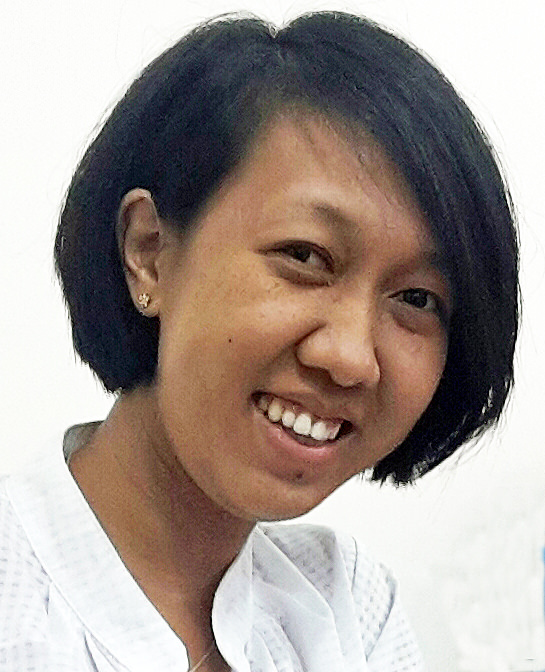 Htike Chit Su arrived in Yangon from northern Myanmar with only elementary-level English. Without a career goal in mind, she studied English at Cetana's English Proficiency Center (CEPC) for over a year, then worked at the center as an administrative assistant before moving on to her current position as an officer for an international consulting company.  She currently works on a hydropower project. Often called upon to translate, her English skills are essential to her work. Without English and the career skills she learned at Cetana she believes that her employment options would have been limited. She says, "I am very proud to be a Cetana alumna and grateful to Cetana's teachers and donors."
Thay That Zin is a third grade student and star in her English classes at the government school in Kyaing Tong.  Her English comprehension and fluency are aided by participation in Young Learners weekend and holiday classes at our Kyaing Tong Learning Center.  Recently Thay That Zin won a nationwide English language vocabulary contest in Naypyidaw, Myanmar's capital.  Our Young Learners program starts in the second grade and continues through high school.  By graduation time students are expected to be fully fluent in English.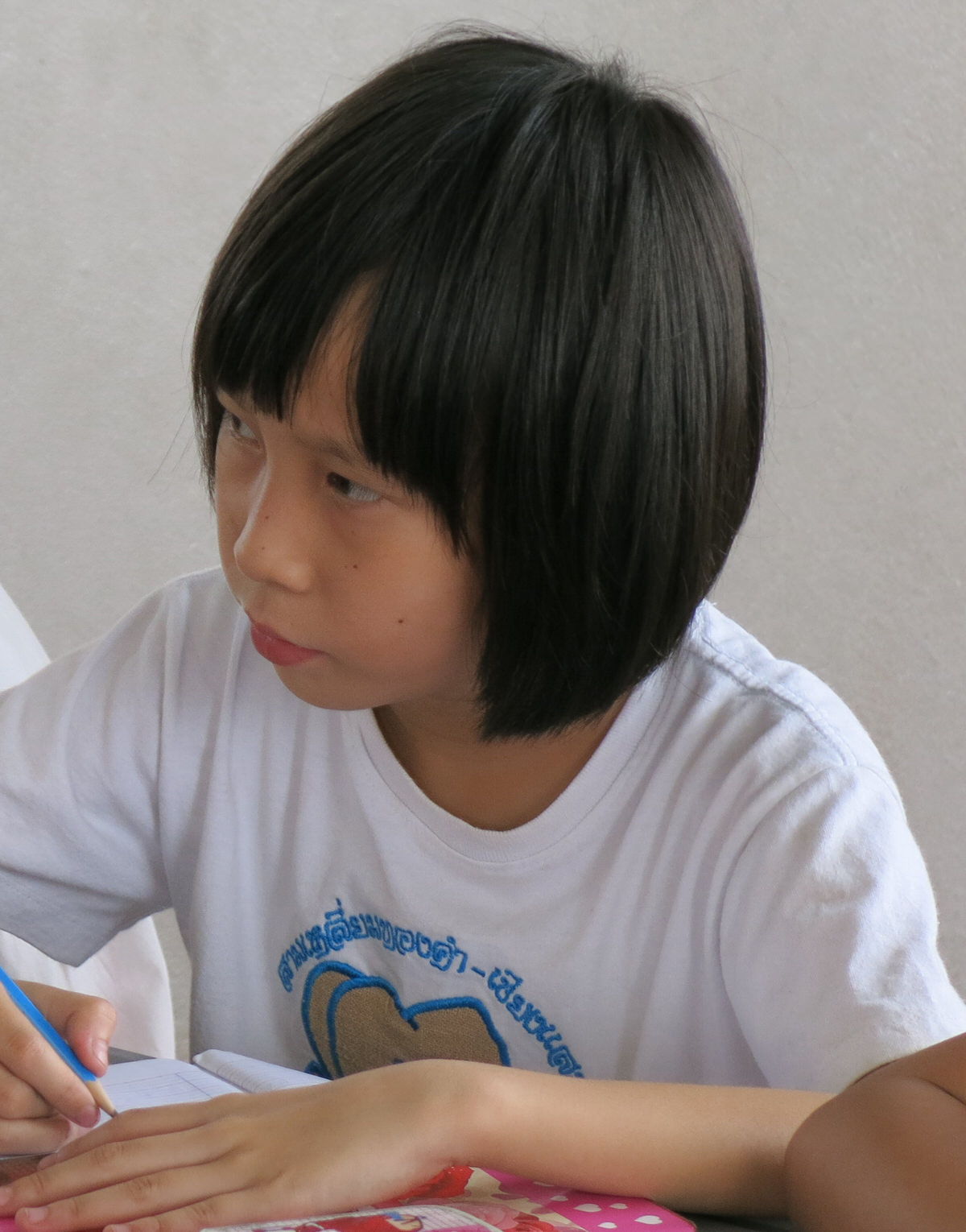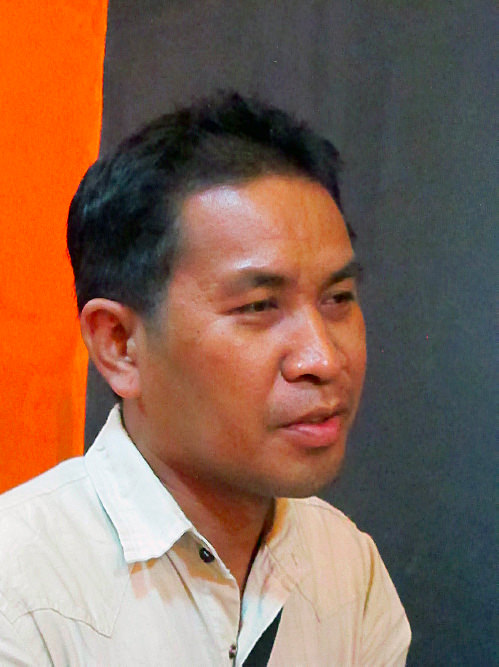 Kyaw Oo was an early recipient of a Cetana scholarship to study forestry and sustainable farming.  He chose to attend Assumption University in Thailand rather than a school in the US, saying "Trees in Thailand are more like trees in Myanmar than those in Minnesota." After receiving his advanced degree he worked with village farmers in Kachin State to learn the scientific basis for sustainable farming methods that have been used for generations so they can be replicated. Currently he is working on a sustainable forestry project in southern Chin State and is a consultant to the Forestry Service in Naypyidaw.
Kyaw Oo continues his allegiance to Cetana, arranging for books and programming for two village libraries, in Kin Ywar and Taung Zun, in Mon State near his home. Centre College in Danville, Kentucky has generously provided books for the libraries.  A program for a visiting English teacher to work with students and teachers in the villages is being planned and awaits funding.
Yes, I support your efforts to offer youth in Myanmar opportunities to advance their education and careers. Cetana is grateful for your help.
Online: Visit our donate page
By mail: Cetana Educational Foundation
200 West 10th Street
New York, NY 10014
Please contact Cetana administrator, Sumaya Conners, sumayaconners@cetana.org to discuss donation of stocks and planned giving.
YOUR CONTRIBUTIONS AT WORK
$50 Scholarship for a student for one term at Cetana's Learning Center in Yangon. Our Scholarship program provides half tuition for 10% of the students in each class.
$100 Computer center operation for one month.  The computer center is used for one hour each day by each class for interactive practice in listening and comprehension.The students also receive basic instructions in word processing and practice in writing their class reports.
$250 Scholarship for a student for a full course of study at a learning center. Typically, a student follows a course of five levels from beginner through upper intermediate.  Students may continue for advanced studies, especially in preparation for study abroad.
$500 Salary of a learning center teacher for one month.
$1,000 Training in Yangon for a teaching assistant from a regional learning center.  The assistants often continue their studies to become certified teachers and spend a time at Cetana English Proficiency Center in Yangon for practice teaching in the Cetana method of instruction.
$4,000 Advanced training course in Thailand for a learning center teacher.
Cetana has established a fund to award supplemental scholarship assistance for study abroad. The amount of the award is based on each applicant's need — usually a few thousand dollars — to supplement an academic scholarship that does not provide for such items as travel, books, living expenses, and research trips. Contributions to this fund are welcome in increments of $1,000. We appreciate hearing from those who can provide contacts with schools and individuals who can underwrite the basic tuition costs for a student's full course of study abroad.
KEEP IN TOUCH WITH CETANA
A visit to the website www.cetana.org will provide you with an in depth view of our programs and activities. Visit frequently; there is always a recent happening of interest.
Please become our friend on Facebook - Cetana Educational Foundation page.
Our goal is to double the number of individual supporters in two years and you can help.
Please forward this to a friend with a note about what Cetana means to you.
We always enjoy hearing from our friends. Send an email to chenaultspence@cetana.org.