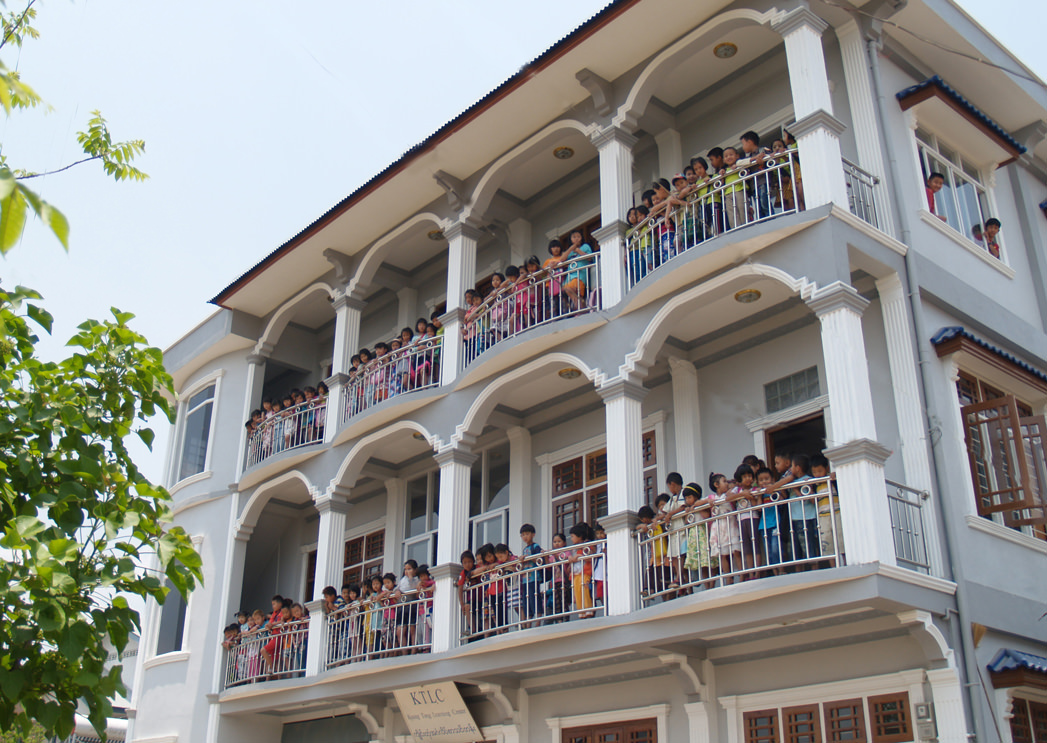 Kyaing Tong is a commercial hub in eastern Shan State. Under the inspired leadership of the center's founder and director, Cynthia Paul, instruction is provided every day of the week, and for virtually every age level, from tots to professionals. The center provides an essential step in preparing students for college, ensuring that they have sufficient skills in English to carry out advanced course work, preparing them for the global workplace and improving their ability to communicate and think in English. The student body is a model of ethnic diversity, with students representing the Shan, Burmese, Chinese, Lahu, Ahka, Wa, Lwe, Ahgul, Karine and Lisu groups.
The center started with Cynthia being the sole teacher.  The school has been expanded to  seven days a week, with five classes for young learners in the morning and four classes for adults in the afternoon. A staff of two additional teachers, assistants and volunteers  assures that the 250 students have the opportunity to study English from the time that they are in the government school second grade through gradation, into the university and as they enter the workforce.
The success of the learning center is underscored by the fact that the school is celebrating its second year in a new building.  Cynthia and he husband Teddy, the administrator of the school, were able to finance the building locally.  Contributions to the building fund are welcome and will ensure the stability of the Learning Center.
A program to provide a dormitory and full support for children from rice farm villages around Kyaing Tong begins in the spring of 2015.  This program will ensue that these children will be able to take their places in the modern society of Myanmar along with their urban classmates.
The cost to support the Village Children Project for one year is $10,000.