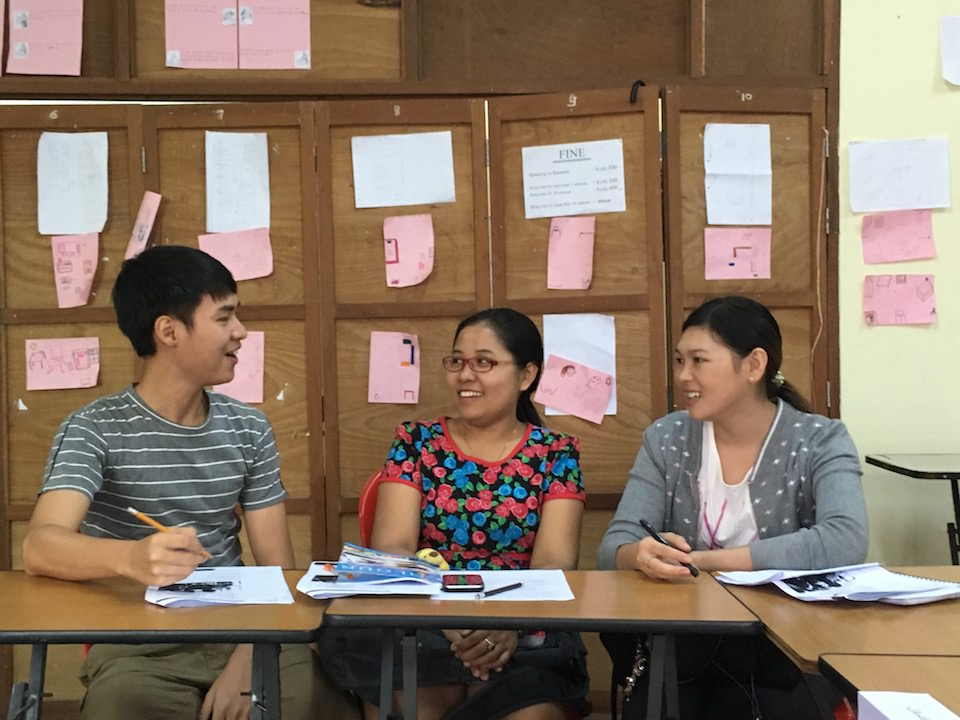 Myanmar students will be able to receive an internationally recognized degree in Myanmar
Parami College of the Liberal Arts and Sciences is a new, four-year residential college that is being established in Yangon. Parami will recruit students from all over the country to create a diverse student body that reflects hopes for a more unified Myanmar. Poor, rural students will be helped to transition from traditional rote learning to the modern, critical thinking regime. Cetana expects to participate by providing pre-college English language and critical thinking courses to prepare students for Parami's rigorous liberal arts and science curriculum. Parami's goal is to produce a new generation of global thinkers and leaders who have a deep sense of social responsibility and the skills to contribute to an emerging Myanmar.
Cetana board member Kyle Anderson, along with his Burmese colleague Kyaw Moe Tun, is spearheading this ambitious venture. These two educators are natural collaborators. Kyle is a professor of Asian Studies at Centre College, Danville, Kentucky who promotes interactions between his college students and those in Myanmar. Recently Centre College students collected hundreds of books for Cetana libraries in our learning centers. Kyaw Moe Tun graduated from the Pre-Collegiate Program (PCP) in Yangon before earning a B.A. from Bard College at Simon's Rock and then a Ph.D from Yale. He is now on the science faculty at PCP.