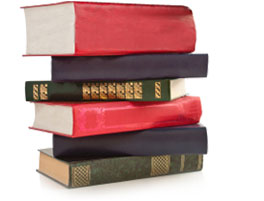 The books listed below discuss Myanmar
from varying viewpoints and on a wide range of subjects dealing with the country's history, art forms and present-day life.
Many of the selections have won wide acclaim. Books listed here are for reference only and without endorsement of their content by
Cetana
.
Beyond the Last Village, A Journey of Discovery in Asia's Forbidden Wilderness
By Alan Rabinowitz
The New York Times
called Rabinowitz "the Indiana Jones of wildlife science." He trekked to the remote northern-most tip of Burma and wrote this fascinating account of his wildlife discoveries, his work with the Burmese government on conservation approaches, and his own personal journey. (Island Press, 2001)
Burma in Revolt: Opium and Insurgency Since l948
By Bertil Lintner
This Swedish freelance writer based in Thailand and author of three other books on Myanmar, draws on his extensive travels and personal meetings with rebel commanders, ethnic leaders and other key figures to explore the interrelationship of drugs, insurgency, counterinsurgency and politics in a country in its 47th year of internal warfare. (Westview Press, l994; Silkworm Press, second ed., 2000)
Burma, Insurgency and the Politics of Ethnicity
By Martin Smith
The definitive book about Burma's ethnic problems. It also provides excellent coverage of the pivotal events of the l988 insurgency and the 1990 election in which members of the National League for Democracy won 80 percent of the seats in a Parliament that was never allowed to convene. There is considerable discussion of Communist groups no longer relevant, but nevertheless a factor in the country's history. (Zed Books, London, l999)
Burmese Design & Architecture
By John Falconer, et al.
Photos and interpretations of Burmese buildings, furniture, everyday objects and works of temporal and religious art. Five hundred full color photographs. (Periplus Editions, 2001)
Burmese Lacquerware
By Sylvia Fraser-Lu
This author of numerous books and articles on Burmese hand-crafted objects discusses, with photos and design motifs, the art of lacquerware in Burma, one of the show industries of the country over 200 to 300 years.
Finding George Orwell in Burma
By Emma Larkin
An American journalist fluent in Burmese, writing after l988 under a pseudonym, the author quotes some observers as saying all three of George Orwell's classics - Burmese Days, Animal Farm and 1984 – are about Burma. The first takes place in colonial Burma, but the latter two are Burma today. The author travels through Burma and writes about the vibrant landscape and its people, as well as the political situation. She provides a lucid illustration of truly Orwellian circumstances. (Penguin Press, 2005)
From the Land of Green Ghosts, A Burmese Odyssey
By Pascal Khoo Thwe
The author writes of his life growing up in a remote part of Shan States in the Kayan Padaung tribe, famous for its "giraffe-necked" women. He develops an unusual passion for English literature, becomes involved in student resistance in l988, escapes to Thailand, and winds up at Cambridge University, where he wins an English degree. His book has won wide literary acclaim. (HarperCollins, 2002)
The Lizard Cage
By Karen Connelly
The award-winning novel by this Canadian writer is set in a prison in Burma in the l990s, where an activist inmate has been held in isolation for seven years of a 20-year sentence. It describes the situation in Burma through the life of this prisoner, his jailers and a gangster inmate. (Random House Canada, 2005; paperback: Vintage Canada, 2007)
Lonely Planet Myanmar (Burma)
By Robert Reid
Indispensable. Outstanding all-round guidebook on Burma that includes many historical, social, and cultural insights. Good maps. (Lonely Planet Publications, 2005)
Lords of the Sunset: A Tour in the Shan States
By Maurice Collis
After serving 20 years in the colonial administration, Collis quit in 1938 to become a writer and tour the Shan States, which were enjoying enlightened feudal rule before the Japanese invasion, independence, and the end of the Shan principalities' autonomy. Written as a travelogue. (Faber & Faber, London, 1938)
Making Enemies: War and State Building in Burma
By Mary P. Callahan
An international-studies scholar tracks the formative period of the military. (Cornell University Press, 2003)
Myanmar Style: Art, Architecture and Design of Burma
By Six Experts on Southeast Asian Architecture and Culture
Text as informed as the handsome photographs are plentiful, providing the artistry of detail as well as the monumental. (Periplus Editions (HK) Ltd., l998)
The River of Lost Footsteps: Histories of Burma
By Thant Myint-u
The author, the grandson of U Thant, Burmese secretary-general of the United Nations in the l960's, takes a sweeping look at varied aspects of Burmese history to show how its past has influenced the present. He was motivated to write this book by the lack of knowledge of Burma in the aftermath of national protest in Burma in l988. (Farrar, Straus and Giroux, 2006)
The Road Past Mandalay
By John Masters
This famous novelist shares his experiences as a young member of the Chindits, a British Indian "Special Force" fighting deep behind enemy lines in Burma during World War II. Masters was in the thick of the fray and relates the terror, boredom and thrill of war. Early chapters include romantic encounters while training in India, action against the Nazis and Vichy French in Iraq, and a foray into Iran before flying into central Burma far behind Japanese lines. (Cassell military, 2002)
The Soul of a People
By H. Fielding Hall
Hall was a judge during the colonial administration and has written an excellent book describing the Burmese national character, a book akin to Alexis de Tocqueville's distillation of the American essence in 1831. His enlightening descriptions of Burmese Buddhism, nat worship, festivals, relations between men and women and many other aspects of Burmese life reveal his love for the Burmese people. Printed six times between 1898 and 1911. (Orchid Press, Bangkok, l995)
The Stone of Heaven, Unearthing the Secret History of Imperial Green
Jade By A. Levy And C. Scott-Clark
This book combines the exotic history of jade, especially the Chinese fascination with imperial green jade, with a present-day expose of deplorable conditions at the Hpakant jade mines in Kachin state. It is told by journalists for the London Sunday Times, who, posing as gemologists, visited the mines. (Little Brown, 2002)
Twilight over Burma, My Life as a Shan Princess
By Inge Sargent
A true story of an Austrian coed (the author) and Burmese mining student, Sao Kya Seng, attending colleges in Colorado in the early l950s. They fall in love, marry, sail to Burma, where the young bride finds she has married a prince of one of 30 Shan kingdoms. A forward by Bertil Lintner sets the stage with an excellent account of Burmese history in the l950's; and the story itself provides an in-close view of life in the Shan region. The progressive prince, who gives his royal lands to tenant farmers, and who attempts to introduce modern farming methods, would like to see royal rule replaced by democracy, and is concerned by the build-up of the Burmese military in the Shan region. In l962, at the time of General Ne Win's coup, the prince, who is also a member of the Union of Burma Parliament, is imprisoned and executed. Unable at the time to learn what has happened to her husband, Inge Sargent eventually escapes with their two daughters to Austria and eventually returns with them to Boulder, Colorado. (University of Hawaii Press, l994.)
The Vanishing Tribes of Burma
By Richard Diran
A book of handsome photos of Burma's colorful ethnic groups living in remote regions of Burma, whose style of life has been unchanged for centuries.People are shown in their formal ethnic regalia. The author/photographer is a Thai-based California gemologist who produced this collection over many years in the face of tribal fear of foreigners and constant guerrilla activity. (Seven Dials, 2001)
Burma Ruby, A History of Mogok's Rubies from Antiquity to the Present
By S.K. Samuels
Dr. Samuels, a retired surgeon and a gemologist, who was born in Burma under British rule, obtained his medical degree from the University of Rangoon, and worked for a time at the Mawchi Mines in Kayah State, before moving to the United States in l960. Published in 2003, Burma Ruby introduces the reader to the legendary rubies from Mogok, Burma, and their fabled history, as well as to Burma's gem trade. Contains photos, maps, graphs, charts and statistics. (SKS Enterprises, Inc., 2003)
Burma the Golden
By W. Klein And G. Pfannmuller
Two hundred and twenty pages of beautiful photos of Burma - her people, images and landscape - where materialism has not yet penetrated. (Apa Productions (HK) Ltd., 1995)
Burma, the Longest War l941-45
By Louis Allen
Probably the most comprehensive book about the Burma campaign, the longest of World War II. Allen, a linguist in Japanese, provides better than average insights into the Japanese mind. Has a good index. (Casell, 2000)
Burmese Days
By George Orwell
Englishan Eric Blair (Orwell's real name) wrote this first novel in l934 after service in Burma with the Indian Imperial Police. This searing indictment of British rule satirizes the corrupting influence of colonial power on the colonial master and native alike. V.S. Pritchett called Orwell "the conscience of his generation." (First published in l934; New American Library printing, l963.)
The Glass Palace
By Amitav Ghosh
A much-praised novel detailing the life of an Indo-Burmese man whose experiences cover a span of Burmese history stretching from the British conquest of Mandalay in l885 through World War II. (Random House, 2001)
The Growth of Civil Society in Myanmar
By Brian Heidel
A recent product of the first research inside Myanmar on the existence and growth of Non-Governmental Organizations (NGO's) and Community-Based Organizations (CBO's), the work is designed to increase understanding of the work and needs of this sector and bring about greater interaction with the poorest members of Myanmar society. Valuable tables, conclusions and recommendations. (Books for Change, Bangalore, 2006, or www.booksforchange.net)
Harp of Burma
By Michio Takeyama
This thoughtful classic from l946 is the story of men turned into soldiers, involved in a war they do not fully understand, and faced with experiences both new and baffling. In this case it is the end of World War II in Burma. Corporal Mizushima urges surrender in the face of certain defeat, but his unit refuses. In a final battle, he is injured and rescued by a Buddhist monk. A spiritual journey begins in which the Japanese officer himself becomes a monk, traveling the countryside, cremating and burying the war dead. (Tuttle Publishing, 1966)
Incident at Badamya
By Dorothy Gilman
Suspense novel about a 16-year-old orphaned daughter of missionaries kidnapped in l950 in insurgent-infested rural Burma. (Fawcett, l990)
Living Silence: Burma Under Military Rule
By Christine Fink
An anthropologist looks at how ordinary Burmese accommodate themselves to military rule. (Zed Books, 2001)
Myanmar, the Golden Land
By U Ohn Pe
A book of handsome photographs of many of the most beautiful and arresting sights of Myanmar - the scenic poetry of Myanmar. It portrays the regions of the country, the people in all their variety, Buddhist temples, and artistry of dance, crafts and architecture. (Ho Group Co., Ltd., 1994)
Odyssey's Burma (Myanmar)
By Caroline Courtauld
A handsome, well-edited travel guide melding travel tips with photos and artistic/cultural background. (Odyssey Publications, Ltd., second edition, l998)
Old Rangoon, City of the Shwedagon
By Noel F. Singer
Account of Rangoon's colonial period in its heyday, especially through memorable photographs and engravings from newspapers of the period. (Kiscadale, l995)
The Piano Tuner
By Daniel Mason
Mason wrote this highly acclaimed first novel in l998 while a Harvard medical researcher on the Thai-Myanmar border. Set in l886, the story is about a middle-aged piano tuner sent by the British War Office to the remote jungles of northeast Burma to repair a rare piano belonging to an eccentric army surgeon who has proven mysteriously indispensable to British plans. (Vintage Books of Random House, 2002)
Quartered Safe Out Here
By George Macdonald Fraser
A corporal's-eye-view of the British reconquest of central and southern Burma in World War II, written by the author of the great Flashman series of semi-historical novels. Told in Fraser's Cumberland dialect, with title from a Kipling poem. (HarperCollins, new edition, 2000)
Tanner on Ice
By Lawrence Block
One of the delightfully scurrilous Tanner series - Evan Tanner is a comic James Bond - in which the insomniac hero is sent into Burma to assassinate a famous political figure in order to throw the country into chaos for the benefit of a greedy multinational corporation. Funny, bawdy, and entertaining. (Signet, l999)
The Trouser People
By Andrew Marshall
The Trouser People refers to the Imperial British. Marshall uses the literary framework of tracing the footsteps of legendary Sir George Scott, the colonial administrator of a century ago who introduced soccer to Burma and cemented the semi-autonomous Shan States to the British Empire. Among other adventures, Marshall sneaks into ethnic Wa territory to trek to an isolated lake once visited by Scott. (Counterpoint, 2003)
Through the Jungle of Death, A Boy's Escape from Wartime Burma
By Stephen Brookes
The Anglo-Burmese author recounts his narrow escape at age 11 with his family as fighting broke out in l942 among the British, Japanese and Chinese. Setting out as the Japanese invaded, they joined thousands of refugees. On foot, they are forced to take a harrowing 3,000-mile journey to the border with India through the most remote and dangerous part of northern Burma. (John Wiley & Sons, 2000)
Turmoil in Burma: Contested Legitimacies in Myanmar
By David Steinberg
Insightful discussion of the complex issues and global sensitivities competing for legitimacy in Myanmar, by the director of Georgetown University's Asian Studies program. (Eastbridge, 2006)
The Voice of Hope
By Alan Clements
Aung San Suu Kyi's l995-96 conversations with Californian, ex-Buddhist monk Alan Clements. Comments of Daw Suu, leader of the National League for Democracy under house arrest, are focused and impressive, giving a good sense of her world view and personality. Additionally, there is a short final chapter with U Tin Oo, former Commander in Chief of the Armed Forces of Burma and today the Chairman of the NLD, also under house arrest. (Seven Stories Press, l998)
Other writings of Aung San Suu Kyi:
Freedom From Fear, and Other Writings
(Penguin Books, l991, 2nd ed., 1995)
Letters from Burma
(Irrawaddy Publications, 1997)