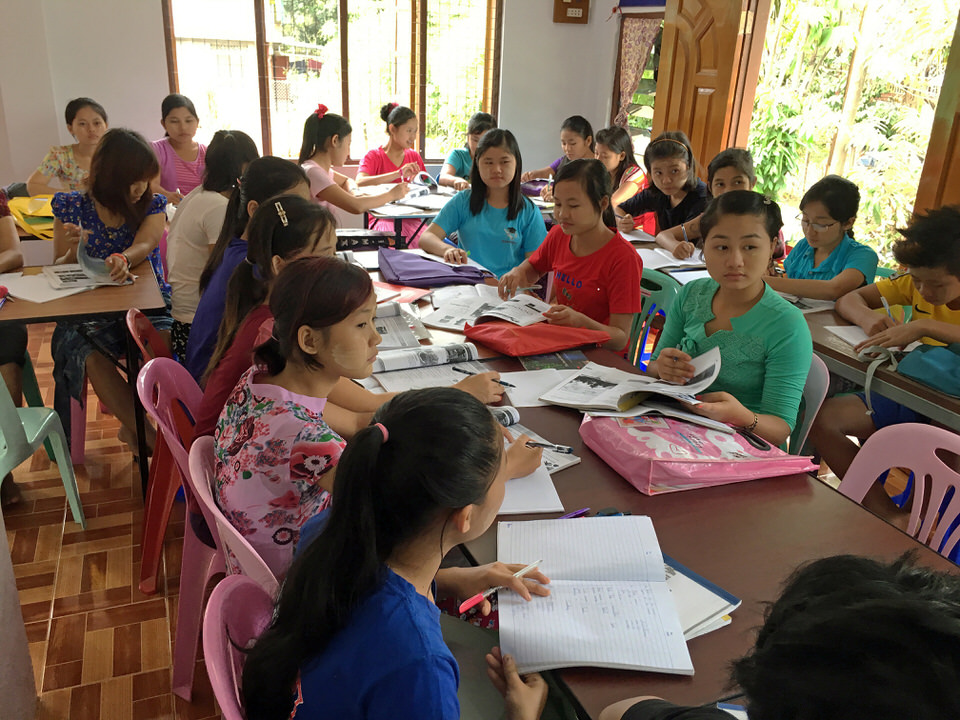 Young learners and middle and high school students study at the regional center in the southern city of Dawei.  The classes are in a purpose build facility with classrooms and a computer center.  All middle and high school students use the compute center as a part of thier regular instruction to both assist with learning English and to develop computer skills necessary for further study and employment.
Students from villages distant from Dawei board at the school.
The director of the center is Ta Law Lon (Chris) who was an accomplished English teacher who served at both Cetana's downtown campus in Yangon and at the Cetana Academic English Program and the Myanmar Institute of Theology.. A native of Dawei, Chris had dreamed of returning to his hometown to boost the educational and career opportunities for residents of Dawei and the surrounding areas. Chris is widely respected in Dawei, which is reflected in the name of the center – Teacher Chris's English Language School – A Cetana Learning Center.
Chris is a graduate of Assumption University, Bangkok. Chris said, "I strongly believe that the chance to set up a language center in Dawei and provide better, efficient English language skill classes with sufficient learning materials and under the leadership of qualified teachers, will be of great advantage for local youths. They do not have to leave their home region, but able to study English at reasonable cost." 
The center in Dawei is being funded principally by a grant from the Child's Dream Foundation.