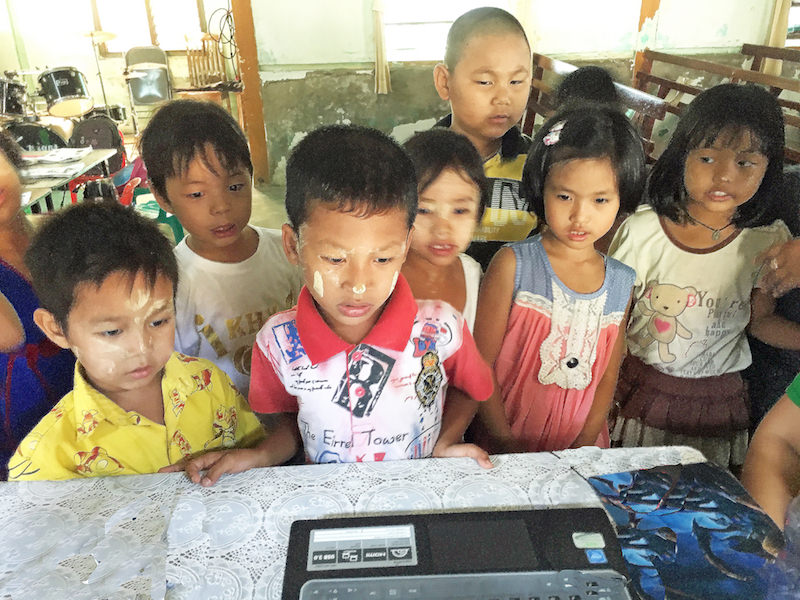 The Cetana Young Learners Program had its beginning at the Kyaing Tong Regional Learning Center and over the years classes in Yangon and the Dawei center have been added.  In Yangon a modest program at The Academy has expanded to an outreach program for grass roots program in villages on the fringes of the city. 
The Kanpelet Monastic School students and children of the community is in its third year and includes teacher training through instructional classes and practical experience working with Cetana teachers in the summer program. The neighborhood program at the Myin Thar Baptist church has a student body of Burmese, Muslims and Christians. This summer a new program was instituted at Love Children Home, a children's home for internal refugee children from areas of strife in ethnic regions. 
We are delighted to be able introduce English instruction for the young children and teenagers when their minds a subtle and that they will grow up to speak English fluently.